MEDICINE
UPDATE: Grants Pass Accident Leaves 2 Hospitalized, 1 Charged | NEWS
GRANTS PASS, Oregon — An Indiana man involved in the Grants Pass accident found himself facing six related criminal charges today.
The Grants Pass Police Department (GPPD) says 52-year-old Jerry Glover's charges include theft, reckless driving, attempting to evade police, assault, criminal conduct, and driving under the influence (DUII). .
Grants Pass Police Department says Glover and the driver whose truck collided are being treated at the Assante Rogue Regional Medical Center for injuries sustained in the morning collision.
According to the GPPD, store security was seen leaving the area in a large U-Haul truck following reports of a shoplifter identified as Glover who had acquired more than $1,000 in merchandise. .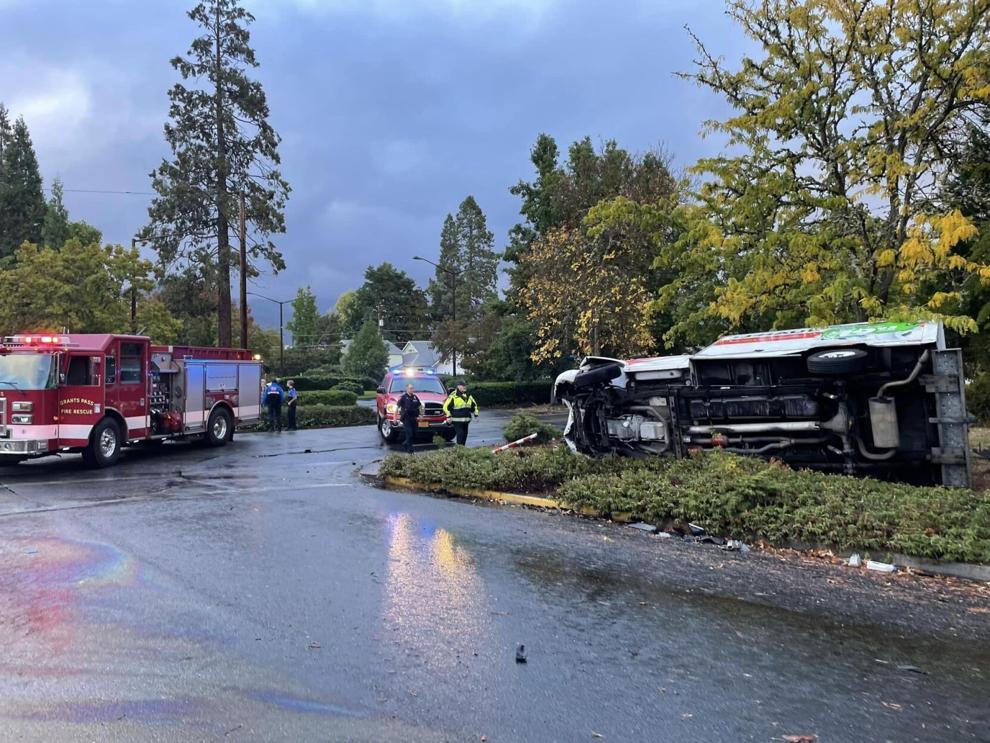 GPPD says officers found the U-hole in the parking lot and tried to stop Glover there. GPPD said the police officer in the car was not injured.
As Glover rushed west on NE D Street to escape the police, officers ended the chase near 6th Avenue on NE D Street, explaining that "the need to apprehend the suspect and the other people on the road" As in this case, officers always exit when the risk to the public outweighs the need for an arrest."
GPPD said the officer saw Glover speeding west down D Street, even though he was no longer being chased by officers. "Glover improperly entered his NW D Street and NW 4th Street intersection and struck another driver. The U-Haul rolled over and Glover was trapped under the cab. Believed not to be wearing it, he was kicked out of the truck. "
The other driver stopped in a yard a block away, where firefighters rescued him and transported him to Rogue Regional Medical Center, according to GPPD. He was the only person Glover had a crash with in his SUV.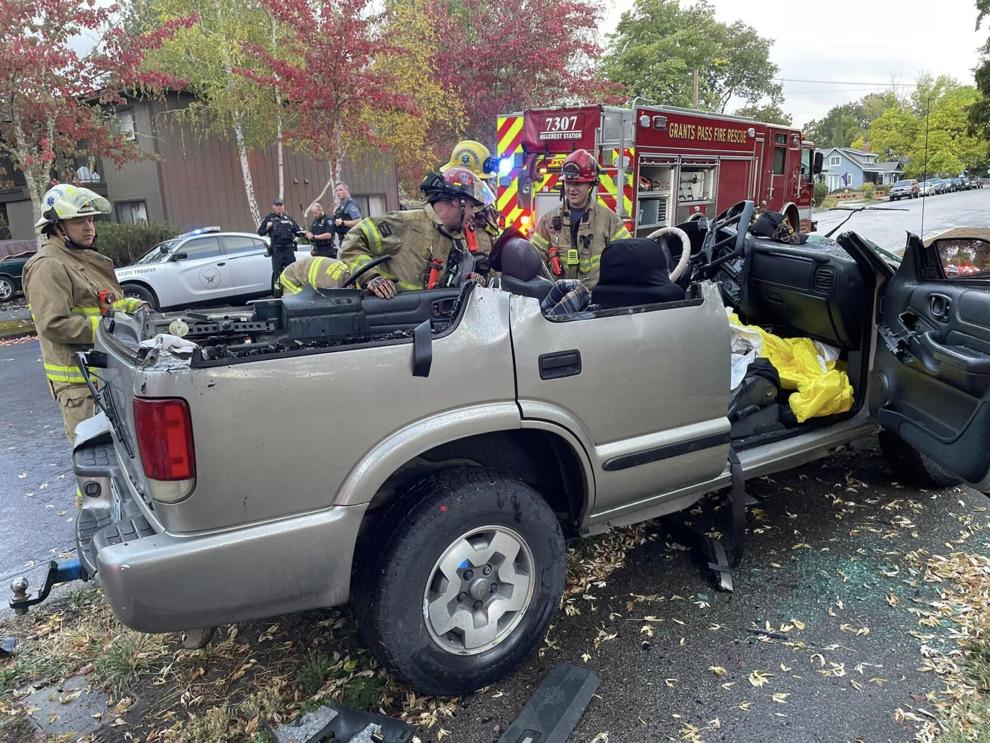 According to the GPPD, firefighters and police traumatized Glover to transport him by AMR to Rogue Regional Medical Center, "Glover and the other driver were treated at a Medford area hospital and are expected to recover from their injuries. It is."
It says the incident is under investigation and asks those with relevant information about the crash or theft to call the Grants Pass Police Department at 541-450-6260.
Here's the first post:
About an hour ago there was a serious traffic accident on 4th and D Avenues in Grants Pass. His two-vehicle accident with a heavy rescue.
Grants Pass Fire and Rescue, Rural Metro Fire – Josephine County, and AMR – Josephine County are currently at the scene along with the Grants Pass Police Department and the Oregon State Police.
Two patients were seriously injured and transferred to Rogue Regional Medical Center. The cause of the accident is under investigation, according to the Grants Pass Police Department.
Follow @KDRV12 on Facebook, @KDRV Follow us on Twitter for the latest news, sports and weather in Southern Oregon and Northern California.